Innovative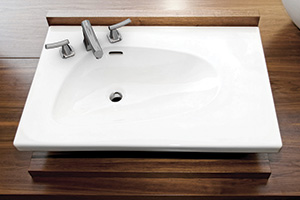 Because of the extremely difficult manufacturing process, 304 stainless steel plumbing fixtures are rarely available in today's plumbing market. This high grade steel that Parmir uses is highly rust resistant and will not corrode or discolor. More than 99% of all faucets worldwide will develop a build-up of Copper and Cadmium that introduces Verdigis and oxidation to our everyday water supply.
Parmir Water Systems introduces a stainless steel precision casting technology to its faucets which eliminates seams to improve water quality. Our faucets are made of solid stainless steel and not a electroplate process like many faucet companies manufacturer their faucets. Parmir is setting a new standard for the faucet manufacturing industry to improve the quality our water.
*Verdigris is the common name for the green pigment obtained when copper, brass or bronze is exposed to air and water. Verdigris consists of several dangerous poisons to the human body.
---
Green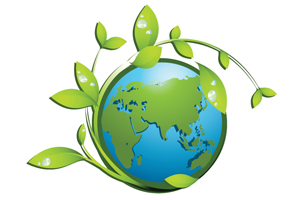 The U.S. Environmental Protection Agency (EPA) regulations set limited standards for the use of Cadmium, Lead, Mercury and Chromium due to health risks. Because it is nearly impossible to eliminate these poisons in the manufacturing process, the EPA has allowed up to 4% usage for this process.
We here at Parmir Water Systems exceeds the expectations that the EPA requires in our products. In addition our faucets are 100% lead free. In fact, Parmir faucets are cast in a high frequency melting furnace. This process results in a pollution free, non-plated, 100% recyclable and sustainable product.
*Cadmium is an extremely toxic metal commonly found in most industrial workplaces. Ingestion of small amounts of Cadmium causes immediate poising and damage to the liver and kidneys.
---
Healthy
Because Parmir faucets and accessories are manufactured from solid 304 stainless steel, they are not only strong but lead free.
The single cast technology that we use in manufacturing our faucets creates a poor environment for any bacteria to develop and resulting in healthier water pouring out of your faucets. In fact, most other manufacturers use a "sand mold" process and plating technology which allows mold to build up because of its rough inner surfaces.
*304 Stainless Steel is an Aeronautic grade ferrous metal that offers better corrosion resistance than any other types of steel. It contains a low carbon content which virtually eliminates susceptibility to any type of corrosion.
---
Durable
As you have probably already read, Parmir Water Systems uses a high quality solid stainless steel for our faucets. This high grade steel is much more durable and structurally denser than most other metals and will last a lifetime if taken care of properly. Even the inner parts and seams are smooth and rust resistant.
The outer surfaces will retain its original polished color and look and will not discolor over time. In fact our faucets can be re-polished therefor renewing to their original shine and beauty even after decades of heavy use.
*Pseudomonas Aeruginosa is a common bacteria that causes disease in animals as well as humans. This bacteria survives on many common surfaces and is difficult to disinfect. Stainless steel is known to be one of the easiest surfaces to keep disinfected.